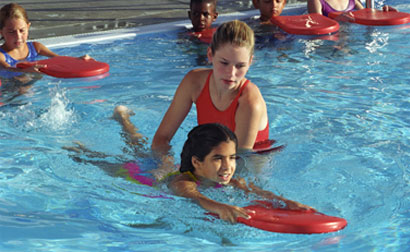 Taking a Swimming Class
Whether you're only in, on, or around the water in the summer, you live near the beach or have a pool, you want to swim for exercise or pleasure, already know the basics or are beginning anew, the Red Cross offers swim classes for people of all ages and abilities. Designed for all levels, classes allow swimmers to develop good habits in, on, and near water, become comfortable in the water, learn and refine new strokes, and become stronger, safer swimmers.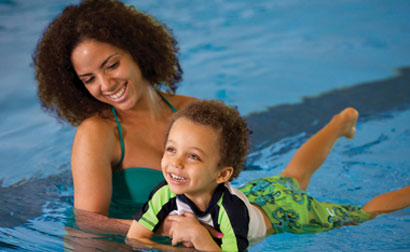 Swimming Lessons
Red Cross swim classes are available for infants, children, teens, and adults. And regardless of where you take your swimming lessons, you can expect caring, patient, and safe instruction from trained, professional instructors who can help even the most timid of swimmers learn to enjoy the water. Every beginner class starts with the basics, like becoming comfortable in the water and learning safety and basic strokes, then moves on to stroke development, refinement and improvement, then developing ease and efficiency in the water. In addition to Red Cross swimming classes, we also have a free app that can help you stay motivated between classes and progress to the next level.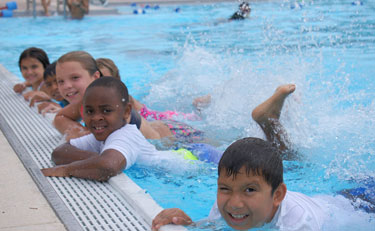 Learn to Swim Providers
The American Red Cross Learn-to-Swim program is available at aquatic facilities across the country. Developed by experts in the industry and taught by trained, professional instructors, our swimming and water safety classes are administered locally at pools nationwide. To find an American Red Cross swim class near you, visit our Learn-to-Swim providers page.