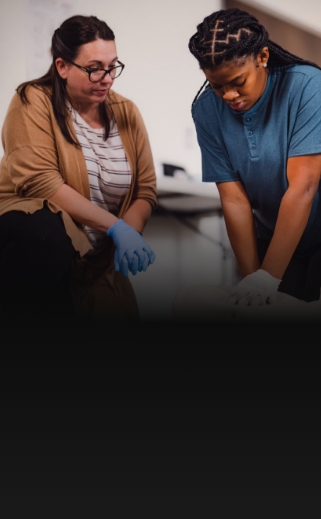 EDUCATION
Lifesaving Skills
Training for All
Schools & Education
Levels
Our robust product portfolio can meet your graduation and work requirements for faculty, coaches and students. Learn about our CPR/AED, First Aid, BLS, Aquatics training and more.
Meet CPR Requirements for Graduation
The Red Cross makes it easy to meet your state's requirements for CPR in schools.
Affordable Training for Education
Expert training to fit every budget. The Red Cross has your training solution for K-12, college, university, trade programs and recreation.
Education Safety Training Courses
For a full listing of courses click here.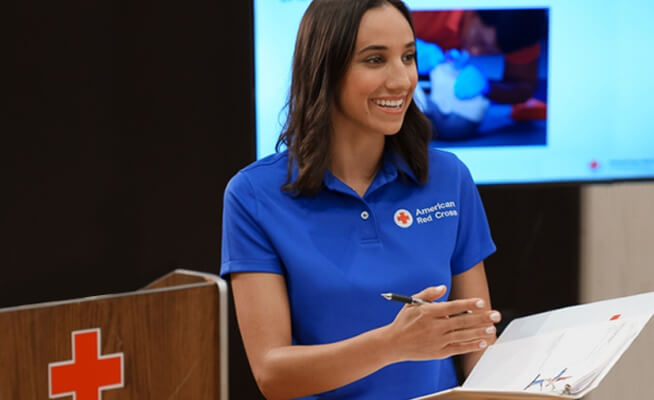 We've Got You Covered
Training Provider
We've got the right training for your classes. Become a training provider or bridge your instructors (if you're already a training provider).
Group Training
Red Cross supplies all the equipment for your school group training, making it easy and convenient for you.
Flexible Training Formats for Educators & Coaches
We can customize the perfect solution for you.
Blended Learning
Online learning taken anywhere/anytime followed by a skills session.
Instructor-Led
Entire in-person course taught by an instructor.
Review
Shorter courses to demonstrate skills competency.
100% Online
Self-paced online learning and development courses.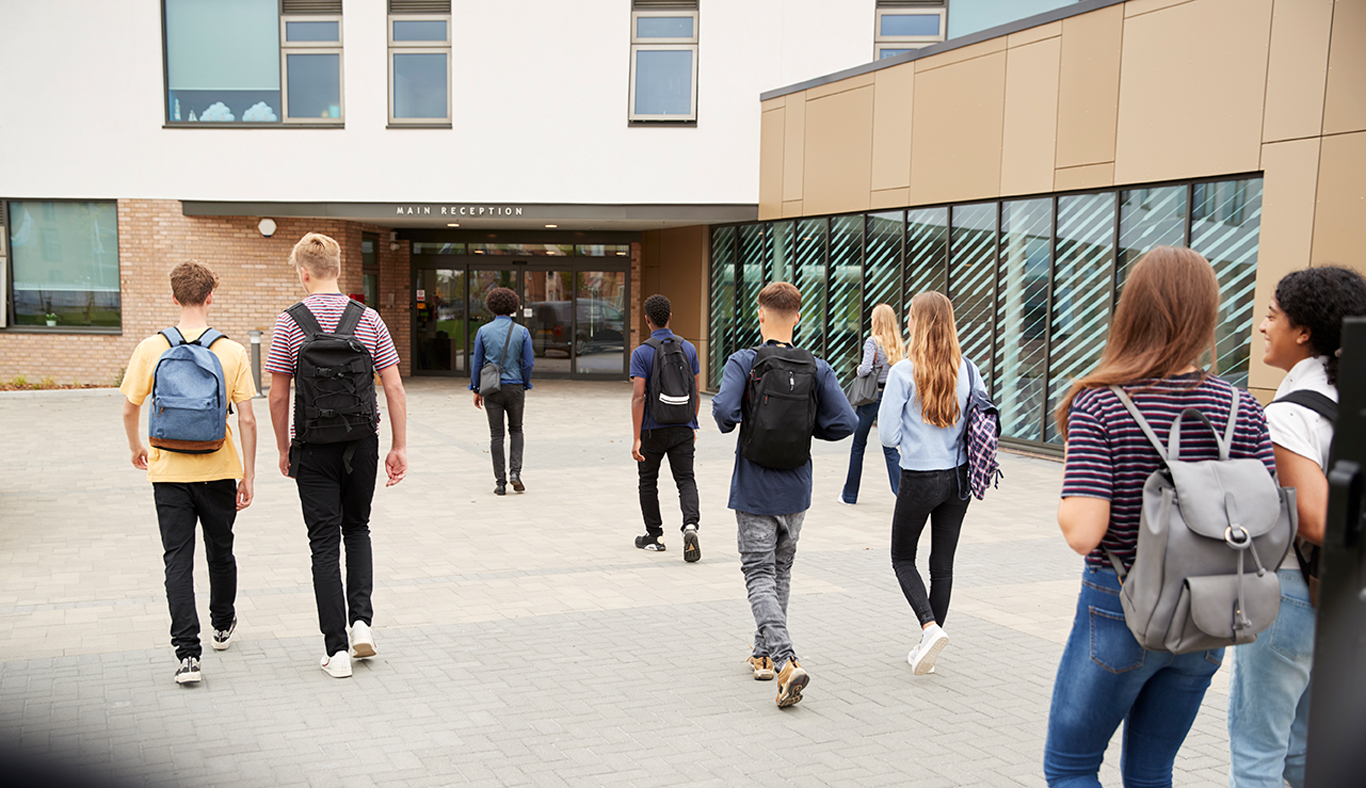 Add FAST™ to your school's curriculum
Teach STOP THE BLEED® training with a course specifically designed for high school students. First Aid for Severe Trauma™ (FAST™) is offered at no charge to high school students under the age of 19.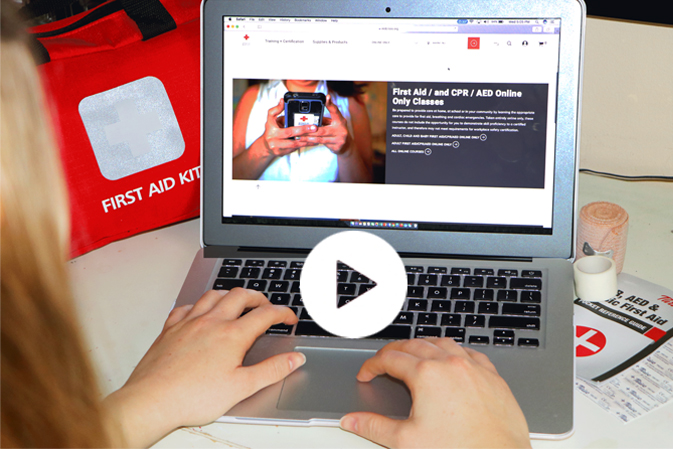 Innovative Technology and Tools to Make Training Easy
The Red Cross provides simple administrative tools to streamline training and make tracking student progress easy. No need to manage individual lists or vouchers – just one URL.
Watch video and contact us to learn more.
What We've Heard
"The Red Cross Scientific Advisory Council is a critical piece for us. As an academic institution, we like to use the scientific reviews for both the 'hows' and 'whys' of what we teach. This is a big plus for us."
Shannon LaRoza Assistant Director, Aquatics & Shared Facilities for Washington State University
Everything You Need
Get info and supplies.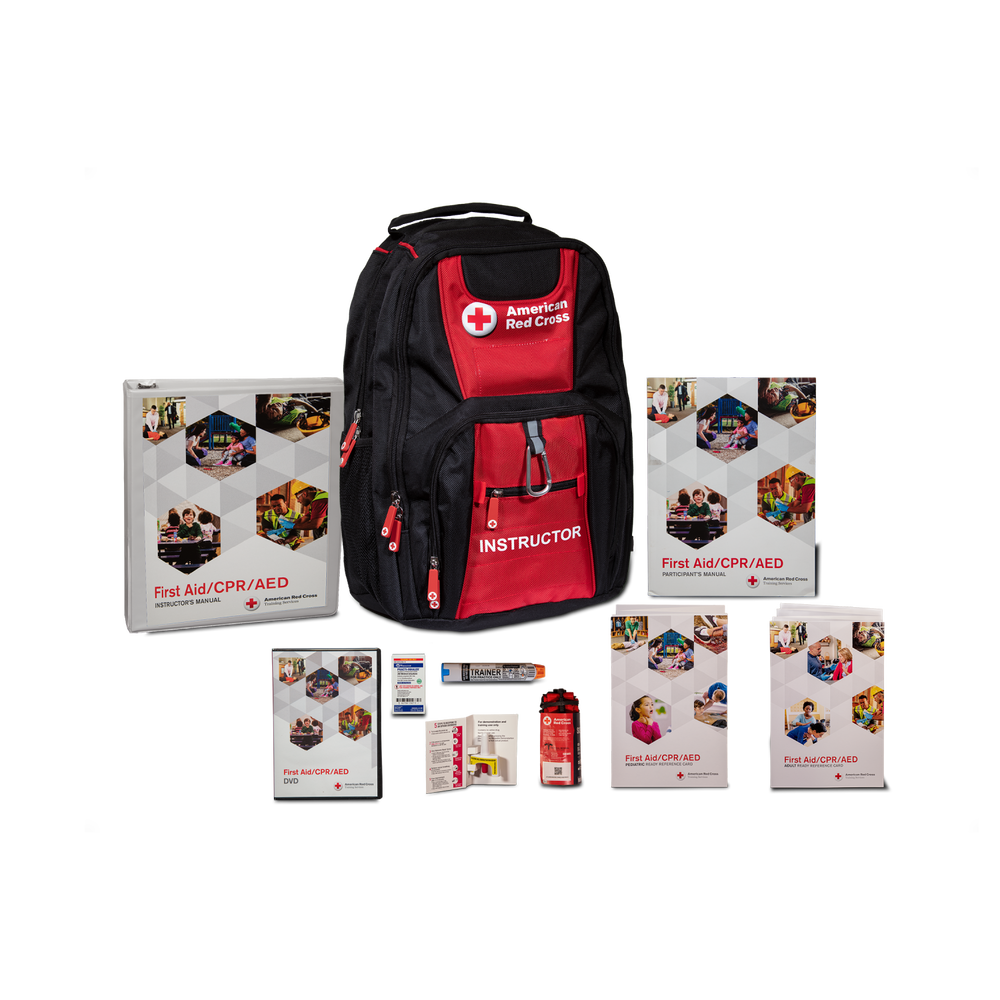 First Aid/CPR/AED Instructor Starter Kit
Red Cross First Aid/CPR/AED Instructor Kit
$258.00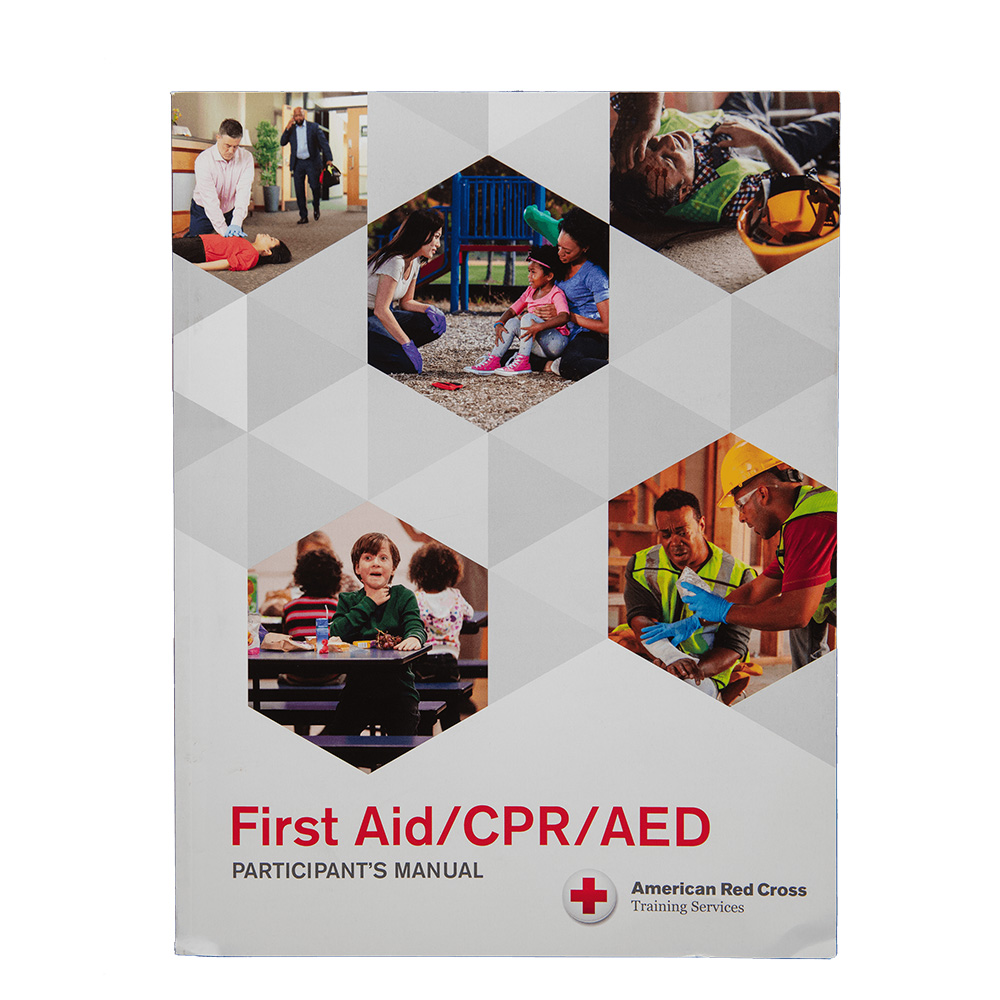 First Aid/CPR/AED Participant's Manual
Red Cross First Aid Participant Book
$12.95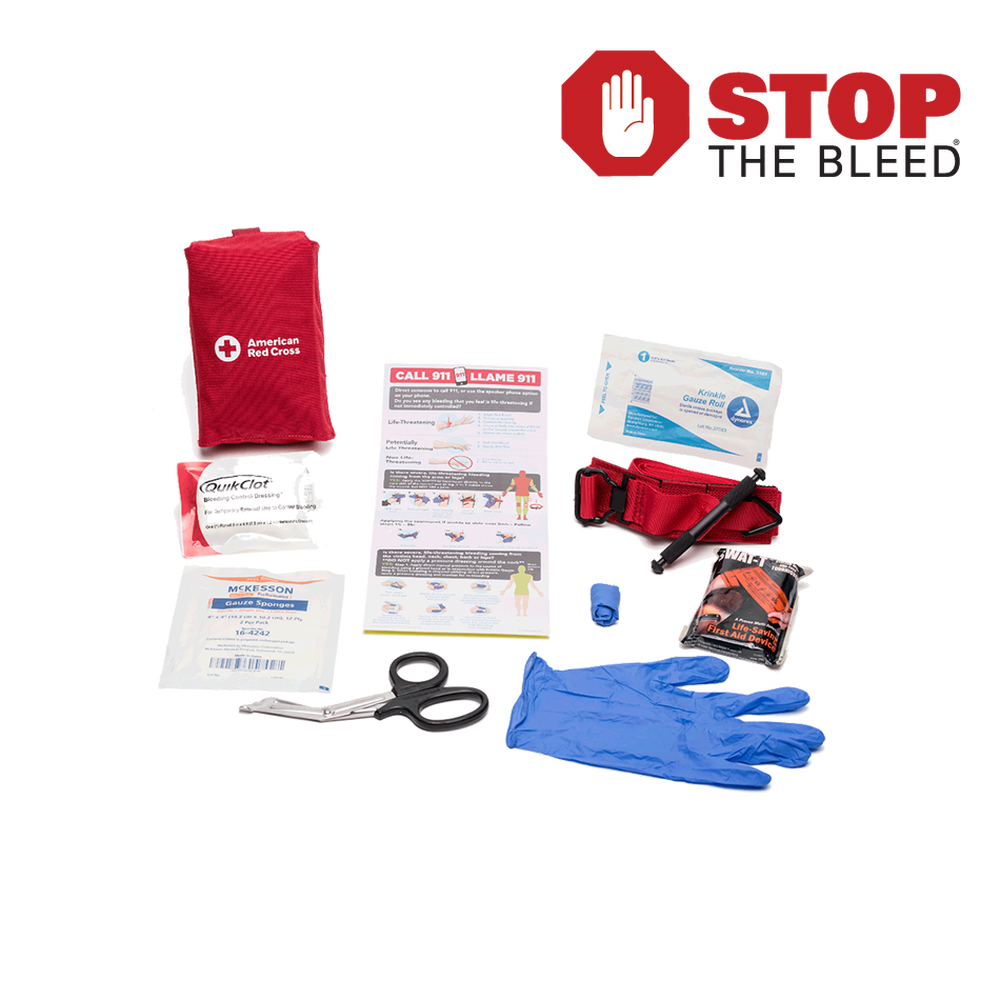 Bleeding Control Kit - Professional
Professional Bleeding Control Kit
$109.95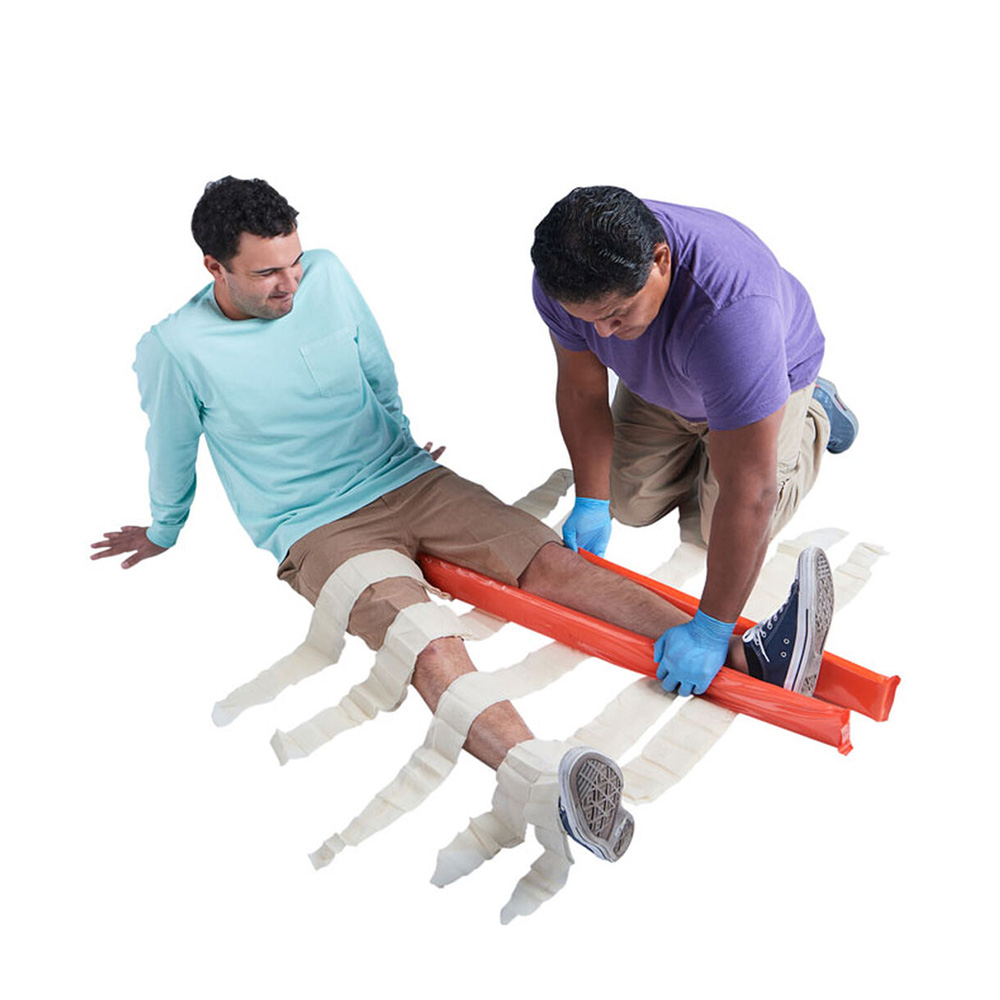 Rigid Splints + Triangular Bandages
Rigid Splints + Triangular Bandages
$19.95
Quick Links